One estate, one family, one vision…
"Just a few words to introduce you to this charming place with its beautiful vineyard and guesthouse. We invite you to visit for a tour or tasting in order to fully appreciate and enjoy Tournefeuille, its House and its Vineyards"
Our warmest regards, Emeric and Virginie
The history of the Tournefeuille Vineyards encompasses Tournefeuille House with its pretty guestrooms, the Château Tournefeuille, a winemaking estate locate on the Lalande de Pomerol appellation, as well as one other estate : the Château La Révérence in Saint-Emilion.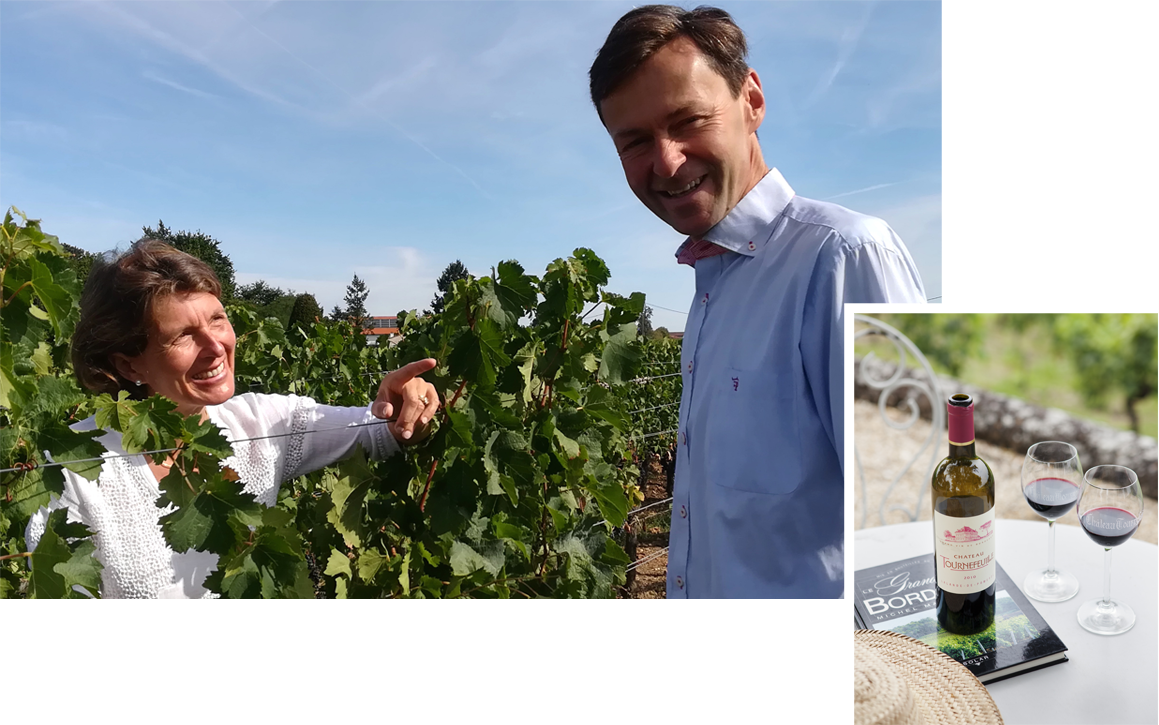 We invite you to discover Tournefeuille
With its gorgeous setting and stunning views, Château Tournefeuille lends itself to welcoming guests.
It quickly became clear over the course of the 2000s that we should develop the estate's main guesthouse for this purpose, offering a friendly family atmosphere in the heart of the countryside.
Over the past 10 years, we have welcomed guests and customers; opening up the house to a new form of tourism, allowing them to explore our cellars, offering tours of our vineyards and providing wine tastings.
Since then, we have also launched a shop selling our products, have created a signposted hiking trail starting from the house and have many other projects in the pipeline.
Our family history
Vines and wine have been intertwined with the Petit family history for several generations. Discover our incredible family business and the passion we have for our craft.
In 1735, one ancestor, Barthélémy Petit, a wine-grower from the Juine hillside in Chalot Saint Mars in the Île-de-France region, made a name for himself after developing a liking for the taste of wine
In his grandfather Fernand's wine cellar and at the family dining table, François PETIT learnt to taste and distinguish between the wines from our terroirs.
A hardworking farmer at the Rosay farm in Eure-et-Loir, his passion for vineyards and wine never left him.
After 20 years of research, tours and failed projects, he made a shrewd decision one day in spring 1998: to make his dream a reality at Château Tournefeuille on the Lalande de Pomerol appellation.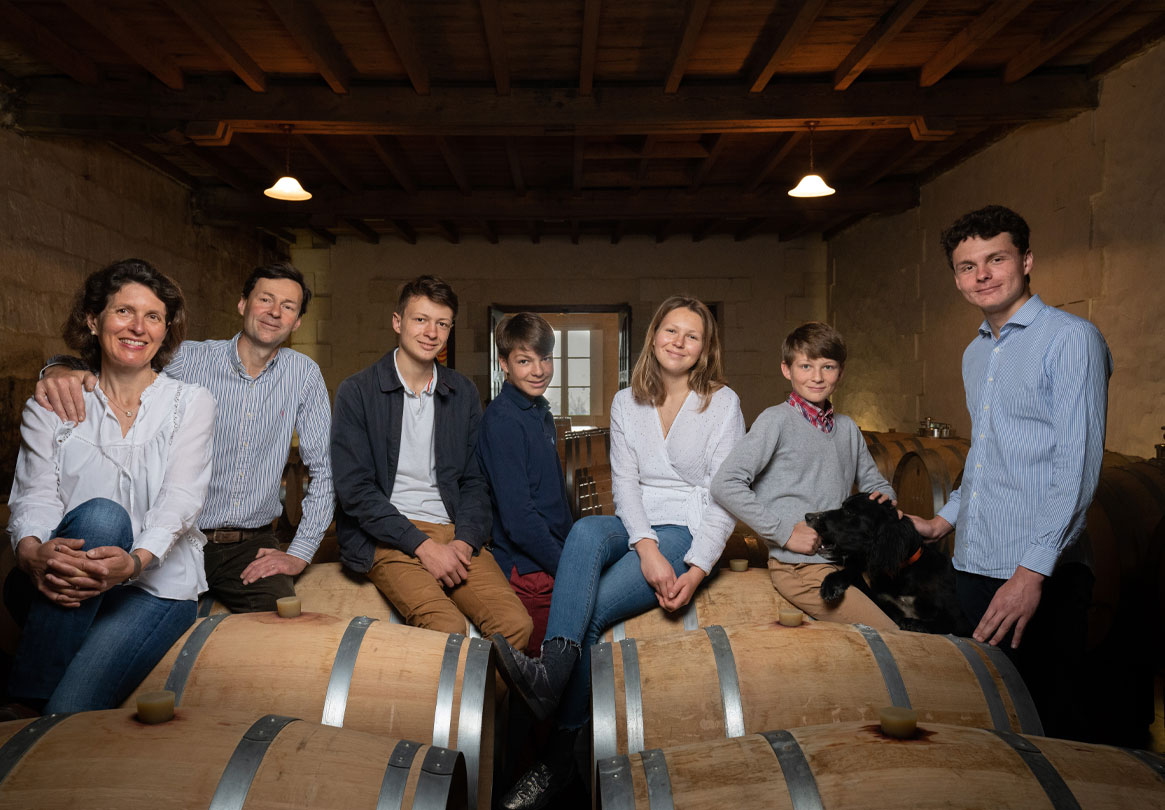 A wine enthusiast, his son Emeric PETIT, took charge of the upkeep of the estate. Loyal to old friends and convinced of the project's potential, François' childhood friend, Francis CAMBIER, joined forces with the Petit family for several years until 2014. Emeric's younger brother, Marc PETIT, was also brought on board. Whilst their approach to winemaking was innovative, they also drew on their farming roots, their experience and their philosophy. Their values can be summed up by the following phrase: "Patience yields the most balanced fruit. This is how we create Tournefeuille wine." For the past 20 years, the PETIT family has strived to help others discover Château Tournefeuille's magnificent terroir and to update and modernise the winemaking and fermenting facilities.
In 2011, Emeric's wife Virginie PETIT opened the Maison de Tournefeuille to the public, offering five charming and cosy guestrooms to visitors passing through or staying in the region.
The Tournefeuille Vineyards' wines
A few images of the Tournefeuille Vineyards