Our Pomerol, Saint Emilion and Lalande de Pomerol wines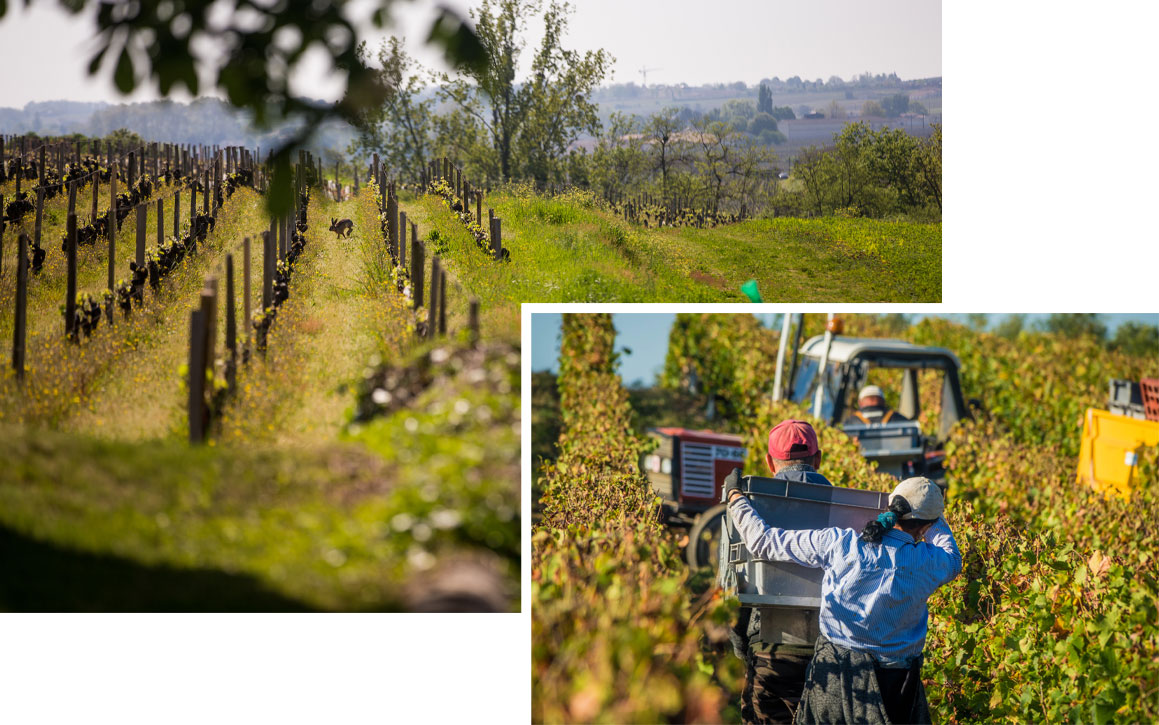 Here at Tournefeuille, we believe that a great wine's success is largely due to the harvesting of healthy, perfectly ripe grapes from vines that have obtained sufficient nourishment from the soil throughout the year
We also believe that each vineyard plot is unique.
Its exposure to sunshine, its topography, its soil type, its age, its grafting and assortment of grape varieties, the way the soil is worked… all of these factors combine to create a unique identity for each vineyard, specifically known as a terroir or a cru.
We want to enable each of its terroirs to express itself, to reveal its character to us over the course of the winemaking process up until the final stage : the tasting
Once the grapes have been picked…
… from the fermenting room to the wine cellar, we strive to respect the character of each separate terroir. The winemaking process is different for both old and young vines, for the gravel slopes and the clay plateaus, for the Cabernets and the Merlots.
The maturing process is also different, depending on the age of the barrels, the choice of cooper and the time the wine is left to mature.
We strive to give each step the necessary care and attention and to implement a process of reflection, testing and approval of the fruits borne from our labour so that our vines can grow as their origins intended and provide us with their greatest and most precious gift : wine