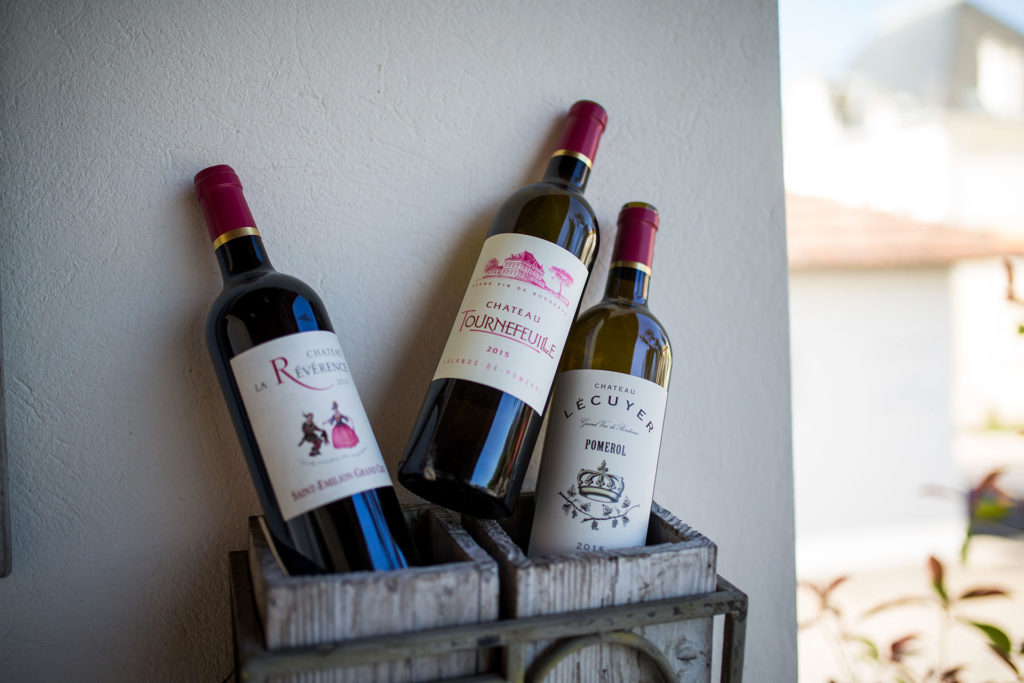 Vous trouverez nos vins en France et dans de nombreux pays.
Contactez nous, nous serons heureux de vous recommander le caviste ou la table la plus proche.

En France via de nombreux cavistes, nos vins sont présents dans les villes suivantes :
Paris, Lille, Soissons, Laon, Saint-Quentin, Maubeuge, Reims, Troyes, Metz, Nancy, Strasbourg, Evian, Chambéry, Toulouse, Tournefeuille, Bordeaux, Arcachon, Pau, Nantes, Saint-Nazaire, La Baule, Vannes, Brest, Saint-Malo, Dinan, Rennes, Lannion, Oloron sur mer, les Sables d'Olonne, Cholet, Angers, Nice, Guadeloupe, Nouvelle Calédonie.
Et dans de nombreux pays :
England :
New Generation Wines – London
Irland :
Terroirs – Dublin
Germany :
DIE WEINREBE – Marburg
BERNDS WEINQUELLE – Darmstadt
VINO PIEROTH – www.vino24.de – Aachen, Augsburg, Berlin, Munich, Cuxhaven, Dortmund, Eschborn, Hambourg, Ingolstadt, Kerpen, Krefeld, Lubeck, Mannheim, Mülheim Kärlich, Nuremberg, Ratisbonne, Stuhr Brinkum, Weiterstadt, Wiesbaden
Autriche :
WEIN 4 SENSES – Salzburg
Luxembourg :
CAVES WENGLER – Rosport OTHON SCHMITT – Hellange
Netherlands :
LES GENEREUX – www.lesgenereux.nl more than 30 shops all over Netherlands.
WIJNHANDEL JAN VAN BREDA – Rotterdam
Belgique :
DE CONINCK – Bruxelles et partout en Belgique WIJNHANDEL DE BRABANDERE – Wielsbeke
Suisse :
BOLLE & Cie – Morges
U.S.A. :
MONSIEUR TOUTON – New-York, New Jersey, Connecticut, Washington D.C.
REPUBLIC NATIONAL – Florida, Texas, Georgia, Virginia, North and South Carolina
YOUNGS MARKET – California, Oregon, Washington States
HERITAGE WINE CELLARS – Illinois
CLASSIC WINES – Massachusetts
And many others States in the U.S.
Québec :
SOCIETE DES ALCOOLS DU QUEBEC
Japon :
TAKASE BUSSAN – Tokyo and all over Japan
Thailand :
GFOUR – Bangkok and all over Thailand
Cambodge :
AUSKHMER – Phnom Penh, Siam Repp
Philippines :
LIQUOR KINGDOM – Manila
Russia :
AROMA – Moscow and all over Russia
Estonia :
MURIMAE VEIN – Valgamaa